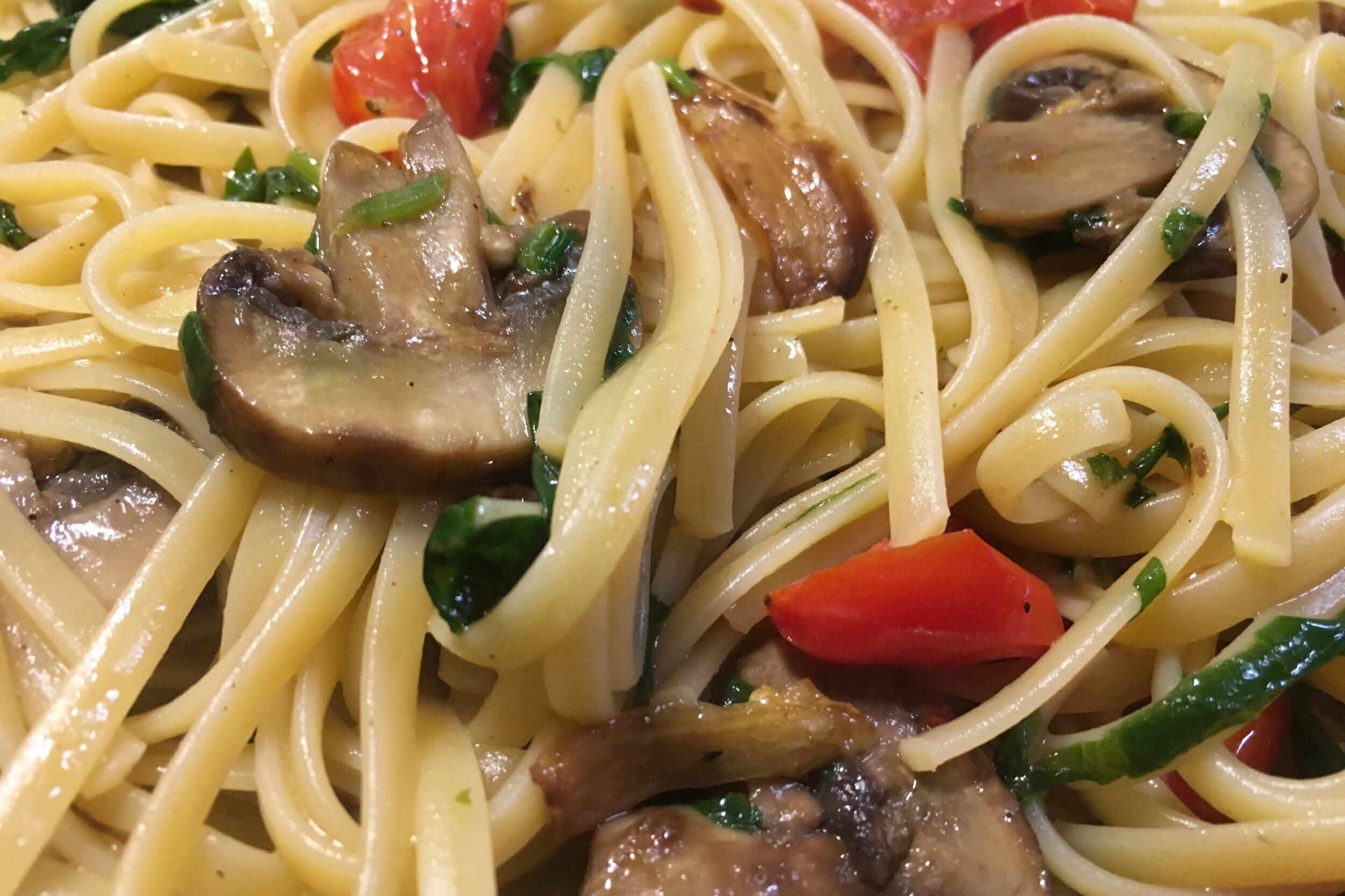 our roots
Welcome to Chef Courtney Brown's website that combines her love of cooking and baking in one location! The owner, Courtney Brown, started as a personal chef 12 years ago providing chef services, cooking lessons and meal prep to anyone for any occasion. Through a series of referrals, she transitioned into a private chef and baker for professional athletes, coaches and entertainers. Healthy Living by Court and Courtney Cookies give her an opportunity to travel the world providing chef and baking services for her clients. Prior to her transition in the Culinary Arts field, Courtney had a career in Information Technology at three of the world's largest corporations: Procter and Gamble, The General Electric Company and The Coca-Cola Company.
After contemplating a career shift from Information Technology, Courtney never imagined her love of cooking and baking would result in the creation of Healthy Living by Court. Chef Courtney provided personal chef services for one family and perfectly portioned meal prep to multiple clients who were desperately trying to lose weight. Within three years, she was a private chef for athletes, and soon came coaches, actors, musicians, and entertainment executives. Chef Courtney has invested hundreds of culinary hours developing recipes to accommodate her clients. She can prepare a variety of authentic cuisines: Asian, Caribbean, American, Mexican, French, Mediterranean, and Cajun. She honed this craft by immersing herself in other cultures, traveling to various parts of the world and bringing back recipes, spices and hands on experience.
Chef Courtney believes nutrition is an important component in keeping you mentally sharp and performing your best. In 2016, her current and former clients reached the pinnacle in their respective sports. Lead by Head Coach Tyronn Lue, the Cleveland Cavaliers made history winning the NBA Championship in June. NBA All-Star, Kyle Lowry, also won gold at the Olympic Games in Rio de Janeiro in August. Former MLB client Dexter Fowler, won the World Series with the Chicago Cubs in November. In May 2017, Chef Courtney was hired by a major apparel and shoe brand to provide chef services for NBA Draft prospects and their families. Five of the six players were drafted in the top six of the 2017 NBA Draft. In July of 2017, Chef Courtney began working for Preston Brown, an NFL Linebacker for the Buffalo Bills. His fitness goals were to lose weight and body fat, increase his speed and agility, and sustain his endurance for optimal performance throughout the season. Preston lost 15 pounds and 4% body fat, lead the NFL in tackles with 144, and the Buffalo Bills made the playoffs for the first time in 17 years!
Courtney Cookies is an online bakery specializing in gourmet cookies for all occasions. Chef Courtney dedicated years to perfecting her gourmet cookie recipes, to ensure the best quality, freshness, and perfection of taste in every bite. All cookies are baked to order and use only the finest ingredients. Courtney Cookies are made with no added preservatives to extend the shelf life and do not contain trans-fat or high fructose corn syrup.
In order to fulfill the sweet tooth of her clients when they were on the road, Courtney started shipping her decadent, chewy and scrumptious brand of gourmet cookies to hotels throughout the United States. Today, Courtney Cookies have been served at employee events, teacher appreciation ceremonies, bridal showers, music award shows and other private events. Besides professional sports teams, A-list actors, television hosts, musicians, top film producers and executives from HBO and BET have thoroughly enjoyed Courtney Cookies. The cookies have been served all over the globe; most recently traveling to Italy for a private birthday party.
Thank you for following Chef Courtney's culinary journey. She looks forward to sharing recipes and the awesome stories behind her creations.