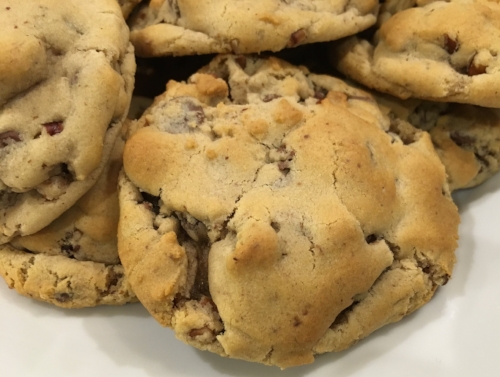 Chocolate Pecan Cookies
A decadent blend of sweet and salty, the chocolate chip pecan cookie melts in your mouth with a rich burst of flavor in each bite.
Cookies come individually wrapped in three different quantities.
Small (2..5") - 16 cookies
Large (4") - 12 cookies
Jumbo (5.5") - 8 cookies
Ingredients: unbleached flour, brown sugar, granulated sugar, eggs, butter, vanilla, baking soda, milk chocolate chips and pecans.